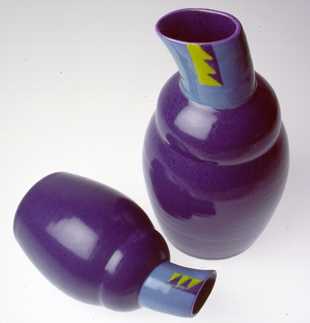 Vasejug
Inspired by the powerful natural shape of the calabash I created these jugs or vases, to be used anyway preferred.
Their decorations allow them to form part of the Sushi Series where they will be functional for warm sake as they can be used in microwave ovens.
They are however also useful on their own.
They come in two sizes, 1⁄4 and 1⁄2 a litre.